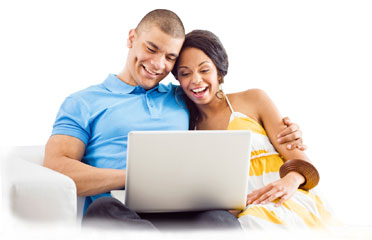 Service Availability
Please call us at 410-239-6920, or 1-888-889-4NET to verify service availability. Service is not available in all areas, and availability frequently changes due to the availability of circuits.
Office Hours: Monday-Friday: 9:00am-9:00pm, Saturday: 10:00am-5:00pm, Sunday: 12:00pm-5:00pm.
QSpeed Residential High Speed Internet (HSI)
Why choose QSpeed Residential HSI? Why not choose your cable provider, or satellite company? Because other provider's Internet service is usually shared with everyone in your area who's using the provider's network. As a result, if one of your neighbors is using a large amount of bandwidth, everyone else has much less bandwidth available for them to use.
With QSpeed Residential HSI we provide a dedicated copper circuit, the full capabilities of which are available to you and only you. Even better, you'll get the friendly and knowledgeable tech support for which Quantum is famous.
There are no extra monthly service charges with any of our Residential HSI accounts. Taxes and universal service charges, if required, are not included in our monthly fees. In order to provide accurate pricing, please fill out this form.
Service Features:
Bundle your phone and Internet with QSpeed Residential HSI for the best pricing and fastest speeds available! Our Residential HSI and phone bundles include the following:
Unlimited local calling

Unlimited free nationwide long-distance

Twelve calling features
5 Free email accounts
Wireless router with built-in firewall capabilities
Wireless router: purchase or lease
Inside wiring Service Protection Plan: optional

Download speeds up to 40M

Add web hosting: optional

Download speeds are available up to 10M for only $39.95/month, and speeds up to 20M are available for only $49.95/month. For information about our Service Protection Plan please click here. Please call 410-239-6920, or toll-free 1-888-889-4NET, to get started today!
Speeds will be provisioned at the maximum allowed at your location, however, some areas may not qualify for the maximum speeds. Bundled and Standalone HSI service is only available in Hampstead, Westminster, Sykesville, and downtown Baltimore City.

Additional installation fees and equipment charges may apply based on customer's individual needs. Taxes and fees, if required, are not included in the monthly charge. Service requires a one year contract. Please call 410-239-6920, or toll-free 1-888-889-4NET, for more details and to determine if you qualify for service.
Quantum provides service in Carroll County and the Baltimore metro area!